It's time to change.
The future is electric.

"I created Pure Electric to make a massive positive impact on this planet. I believe e-scooters are crucial in the fight against the climate crisis and can dramatically improve the lives of people living in cities across the world."

URBAN ECOSYSTEMS ARE BROKEN.
Our health, environment and output are suffering under an outdated transport system.
The system is directly responsible for: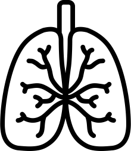 Dangerous air pollution
Associated with hundreds of thousands of illnesses and premature deaths.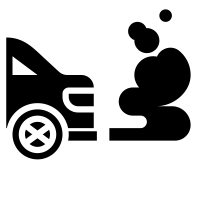 Greenhouse gas emissions
Transport produced 27% of the UK's total emissions in 2019 – the most emissions of any one source.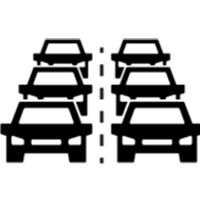 Wasted time
In one year, Brits spend nearly 1 billion hours trapped in traffic – wasting time and potential.
Unfeasible costs
The cost of living crisis has made traditional transport solutions unaffordable for millions of people.
The future has two wheels.
We started Pure Electric to tackle transport issues, head on. Our ambition is to improve city travel for people across the globe.
Personal electric transport is undergoing many exciting developments. But, designed well, e-scooters could make the biggest impact on the most people.
Benefits of e-scooters:
Affordable
Emission-free
Low-maintenance
Cost effective
Highly-portable
Cuts through congestion
Easy to ride
Easy to store

Redefining how an e-scooter should be.
Put bluntly, the majority of e-scooters available today just aren't good enough, which ultimately limits the positive impact they're making on our communities and the urban environments in which we live.
To make a truly positive change, we must lead the category to new heights. We need solutions built on bold innovation that deliver tangible enhancements to rider safety and deliver a more enjoyable, comfortable rider experience.
To do this, we've built a team of world-class engineers from some of the most forward-thinking companies on the planet.
Based in our Bristol offices, they're designing the next generation of e-scooters.
Ones that prioritise ever higher standards of safety, performance and ride quality.
Crucially, they empower people to leave behind the harmful urban transport fuelling the climate crisis.
We're making an impact, but we need to do more.
Over the last three years, our team's hard work has paid off. Hundreds of thousands of people are now riding award-winning Pure e-scooters.
It's a great start. We're proud of the impact our riders have had on our urban environments so far.
But we all need to keep pushing. Breaking boundaries. Embracing our responsibility to pioneer the best e-scooters for urban living.
We need our riders to keep spreading the word, inspiring others to embrace this progressive transport alternative.
And on behalf of people in the UK, we need the government to speed up positive momentum towards legislation. We must enable the benefits safe, reliable e-scooters currently give millions of people – all across Europe.