Sustainability at Pure Electric
Pure Electric is determined to make a real, meaningful impact on the way we all travel every day. It's one thing to talk the talk – we're walking the walk. After all, our business asks you to adopt new, more ecological ways of getting around, so we have an obligation to play our part too.

Our goal is to be as sustainable as we can, and we're constantly looking for and testing new ways to make ourselves greener and kinder to our environment. Here are just some of the things we're up to…
Operating our showrooms with a lighter touch
We like to think of our showrooms as places where we can put our best foot forward – but this shouldn't come at the expense of the environment.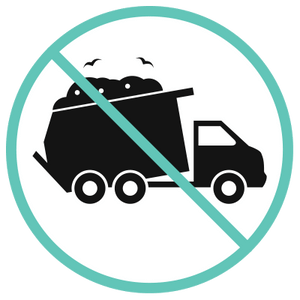 Every year, hundreds of tons of waste is generated from retail spaces alone, so we're on a journey to progressively reduce the amount we throw away to landfill. When we open at a new location, we select spaces that mean we can open with minimal impact, reusing materials wherever we can to minimise what goes to waste.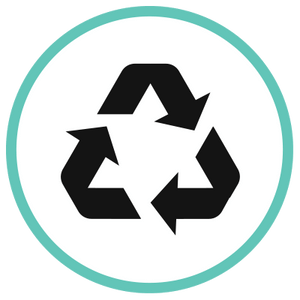 When we do have to print, we do it the right way, using environmentally friendly ink and 100% recyclable paper and card that is lighter in weight, while remaining strong and long-lasting so we don't need to print again.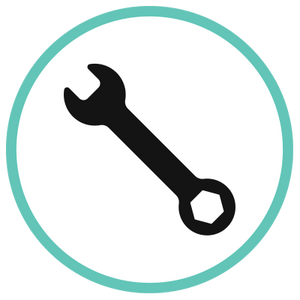 All this makes our showroom assemblies easier too – we can do almost all of it in-house so there's no need for a specialist team to travel to us to do it. We recycle everything we can at the end of its life, from showroom artwork to ticket headers.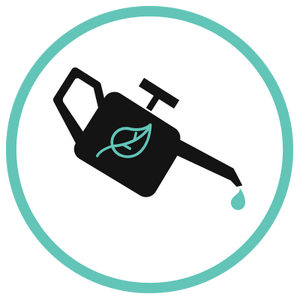 In our service centres, we use kinder-to-the-environment lubricants and cleaning products, and we're also piloting the recycling of old tubes and tyres so that they can be reused to create anything from pannier racks to clothing.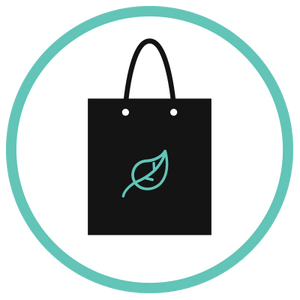 We offer biodegradable bags in our showrooms, and our staff wear uniform t-shirts made from 100% organic, sustainably sourced cotton.

Our new Bristol home
Our new Bristol headquarters is run using 100% renewable energy – and as we don't use gas or oil, we really are 100% pure electric! Inside, we have modern motion-detecting LED lighting, helping us to save energy when certain areas aren't being used.

We build good habits, in winter making a point of closing doors and windows wherever we can so that the heating runs as efficiently as possible, while in the summer we minimise our use of air conditioning by opening as much natural ventilation as we can.

Our furniture has been re-used, recycled from our old offices in Glastonbury, and as we continue to grow we'll outfit new areas with ethically-sourced furniture made from renewable materials.

Creating market-leading products
Designing and manufacturing our own products shouldn't come at a cost to our planet. So, with every decision made and process we undertake, we're thinking about the impact we're having on the world.

Our E-scooter Light Bracket, for example, is made out of a blend of recycled and ocean plastics, while our packaging doesn't include any plastic at all. Where we can, we perform regular checks and engage with our suppliers to understand where improvements can be made as we develop more new, exciting products.



Working with the world's leading logistics partner: Maersk
Having a logistics relationship with Maersk means we can do even more to minimise our impact on the environment. Shipping is traditionally one of the most carbon-intensive activities we humans do, but Maersk is aiming to be different by offering zero carbon footprint shipping.

Meanwhile, our new on-the-ground operation runs as smoothly and ecologically as it can, with our new UK distribution centre achieving an 'A' energy efficiency rating, and we're working on extensive recycling protocols and energy-saving measures in partnership with one of the leaders of clean logistics.

Our reseller partner: Moose
Alongside our desire to see more people using e-scooters, we recognise that we have a responsibility to minimise wasteful landfill when riders decide to upgrade. Enter our reseller partner, Moose.

Moose stocks the UK's leading range of approved, used and ex-display e-scooters, ensuring that every e-scooter gets to live a long and productive life, while you get the e-scooter you want at the most competitive prices, benefitting Moose's 16-point e-scooter safety inspection check and up to six month's warranty protection.

If an e-scooter is at the end of its life, we stick to WEEE (Waste Electrical and Electronic Equipment) recycling regulations to ensure ethical, ecological disposal.

About Pure
Pure Electric was founded by entrepreneur Adam Norris with his passion for new, game-changing technology that improves everyday lives.
We believe that e-scooters can play a pivotal role in making society more sustainable, lowering air pollution and congestion in cities across Europe.
Our mission is to lead this change and be the number one trusted brand in electric transport.
Find out more