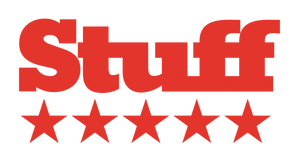 'The Advance Flex is the king of e-scooters!'
Stuff Magazine

Advance Flex £1,099.00
Ultra compact design so you can store and take anywhere
Shop now
Flex means fold
Designed from the ground up by a world-class team of engineers, this is an ultra-compact solution which fits comfortably in a car boot, public transport racks or a small space at home. Without compromising on performance, it saves time, saves space and is designed with the rider at the forefront.
Shop Now

Innovative rider stance
Boldly challenging the traditional approach to e-scooters. Pure Advance is a reinvention of the e-scooter with rider experience and safety at its core. Our unique riding position enables the rider to take a natural, forward-facing stance, with feet apart, delivering a more stable and comfortable ride.
Shop Now
Product highlights
Bright indicators
150 lumen
Puncture resistant tyres
25.4cm diameter